Well, since the boys aren't allowed on the computers (including xbox) before 12:00 I get to take them out on bike rides!
Today was Järva with kids (or as I like to call it ~1 hour of whining)
The route we took, from home past the motorcross place, over the forest to naturskolan, then up to säbysjön, översjön and down by IKEA and home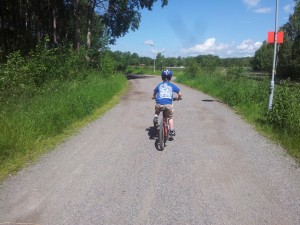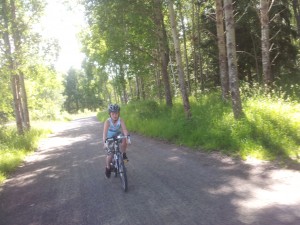 Viljami racing ahead, Mathias coming after, this was basically where we started 🙂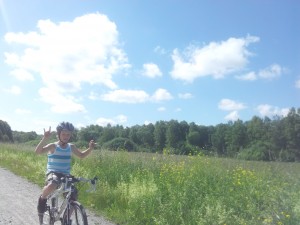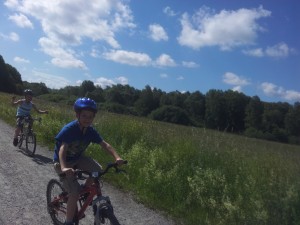 Mathias going "no hands" and Viljami taking the opportunity to race past him..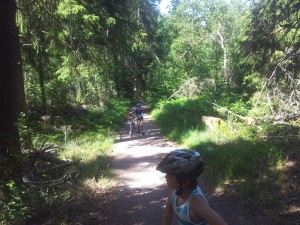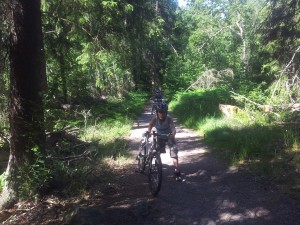 The boys leading the bikes up the hill before our first and only "real" forest track, around 2.5 km in to the ride on the map (this was the most fun part, downhill, a little turns and stuff.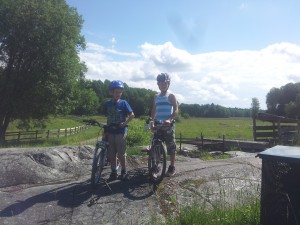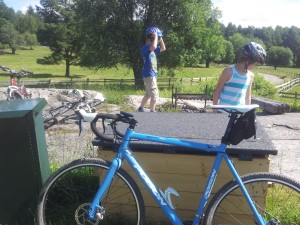 A quick break, for photos and resting, but mostly photos, we didn't stop for more then 5 min, the ants got annoying after that.
From here it was gravel roads home, lets see how tired the kids will be tonight!
(I went for another 30 km ride to meet my Wife in central Stockholm after this)