Not going to say much, but I got a Brooks saddle, it's a long time coming, I'we been wanting one for years, and with the tour coming up I felt it was time, choice fell on a Flyer (the Special one with the hand hammered copper rivets) in the honey color, I also (of course) "needed" to get the handlebar tape to match!
Everything was bought in the awesome store that is Gamla Stans Cykel!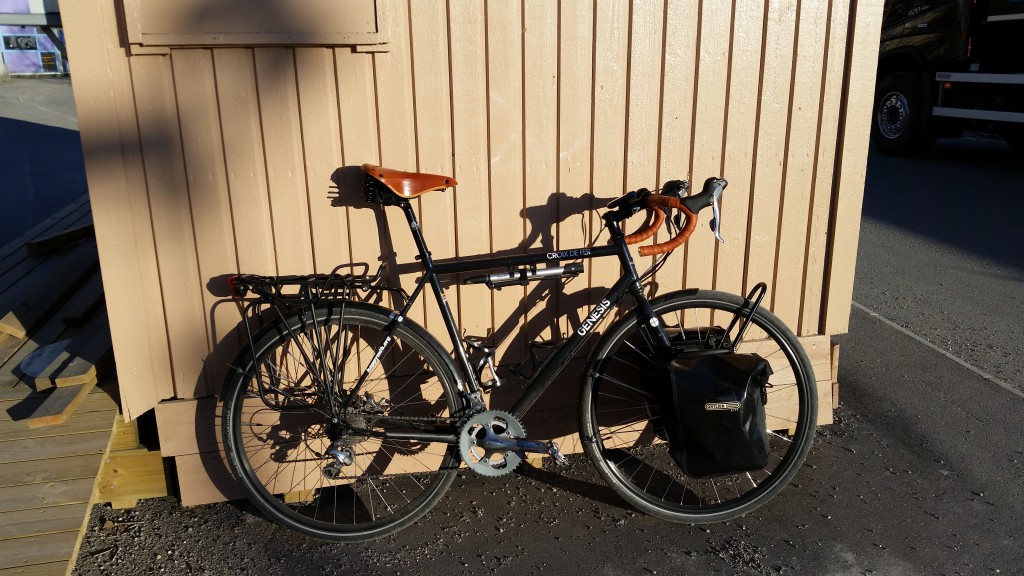 Aint she pretty in her new gear (ignore the saddle angle, it's fixed, I was a bit quick to get it out for a ride!)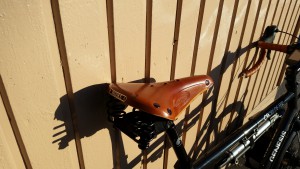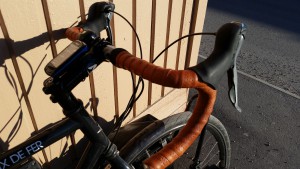 Glamour shoots of the saddle and the bar tape, enjoying the morning sun! 
And the verdict, after a mere two days, it's one glorious piece of work, I love it, from the first moment I sat in it, even with the wrong angle it was like a revolution of comfort for my behind, I'm looking forward to the future of it, how will it be when the the summer tour starts? in 6 months? next year?
More to come, but not today!