So it almost feels like yesterday..
That Mike, Mike, Bill and Matt was here, but it's been weeks and now we had our second set of guests!
As with last time we opted to host for two different parties at the same time, a couchsurfer named Michael and a couple from Austria, Agnes and Chris. Michael stayed for one night, and came late, left early, but it was still nice to meet him to!
Agnes and Chris came early on Friday and was supposed to stay for three nights, but it turned in to four, not that we mind because they where both awesome guests!
Agnes baggage got delayed so on Friday we went shopping for some small items, but luggage came on Saturday.
They spent Saturday out in Stockholm, but didn't get to see all they wanted to, so that's why they stayed for one more day.
Sunday was a bike day and we went for some castle hopping, three castles and a royal garden!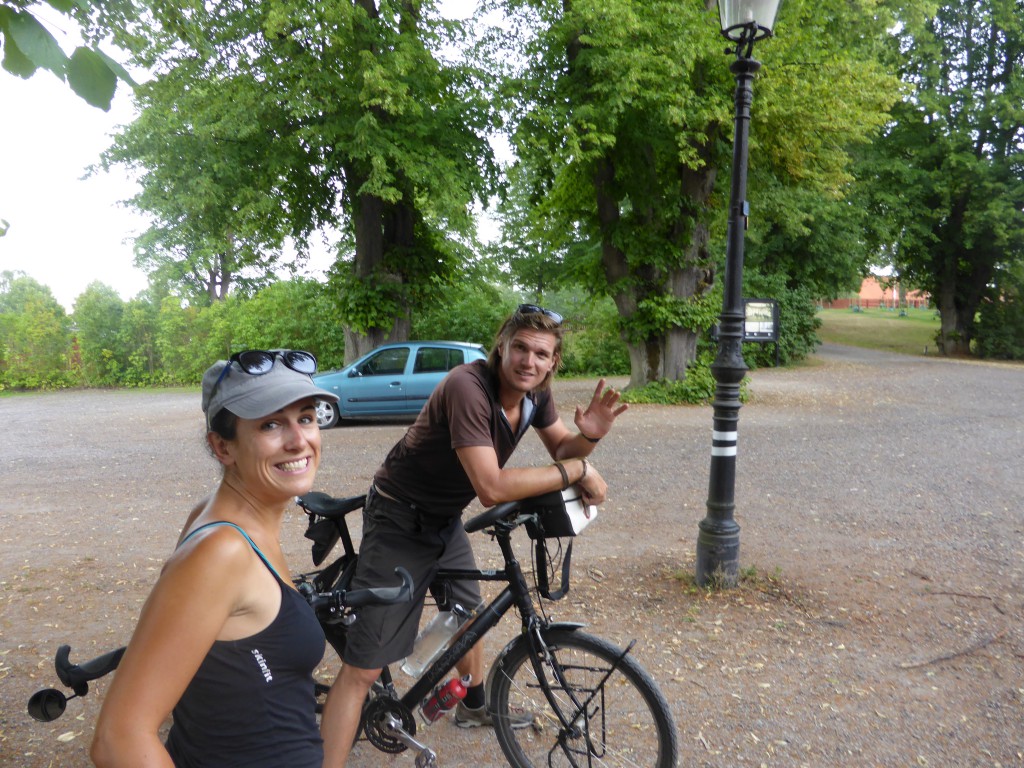 Agnes and Chris outside of Edsbergs Castle, we where waiting out the rain, but got to go in to the castle instead!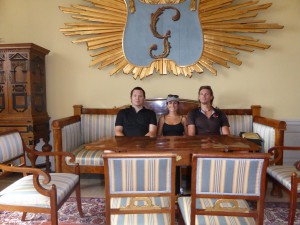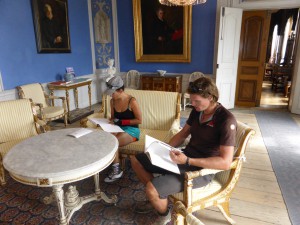 Sitting in the sofa at Edsberg and having a little reading time in one of the sitting rooms, like totally Royal you know!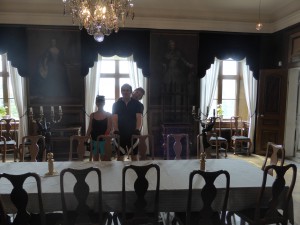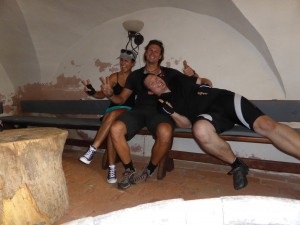 The dining room and a picture from the cellar, our guess was some kind of meat/cold storage room/servants quarter, lots of metal hooks in the roof!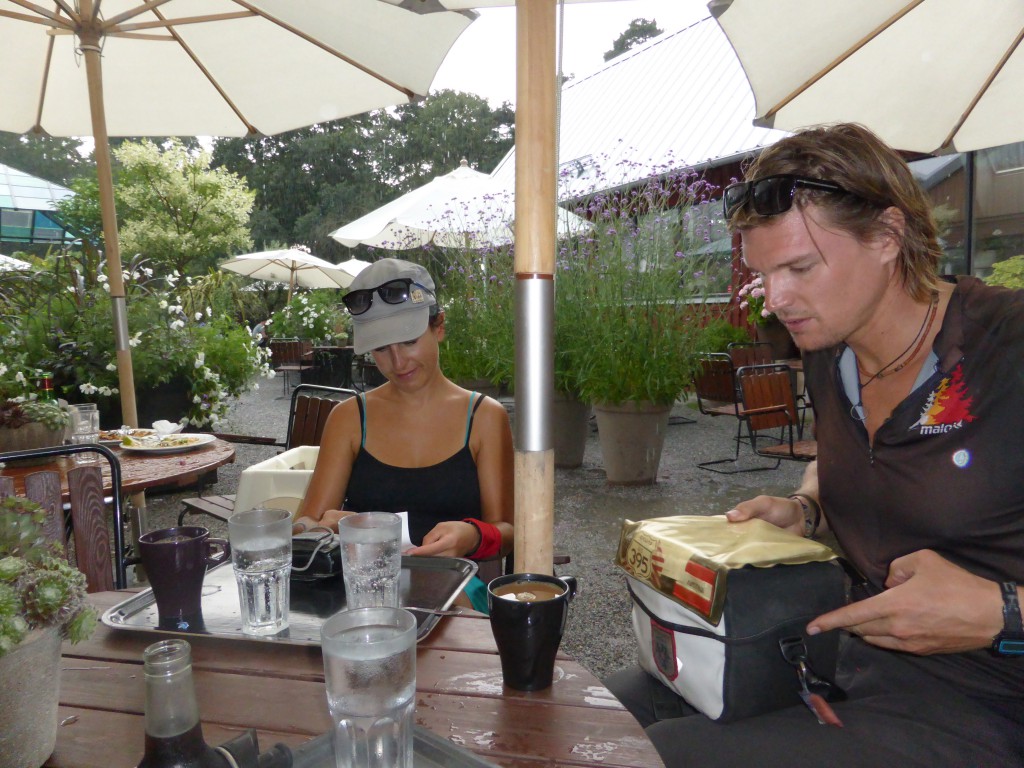 We had some coffee and cake, or as it's called in Sweden "Fika", 5 minutes later we got a storm, rain, wind, thunder and lightning all over the place, we got stuck for a good hour before we could move on!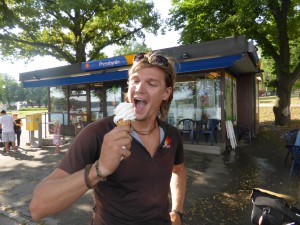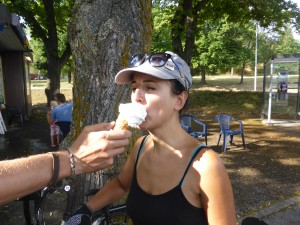 Ice cream time outside of Drottningholms Castle, Chris shared lovingly with his wife Agnes!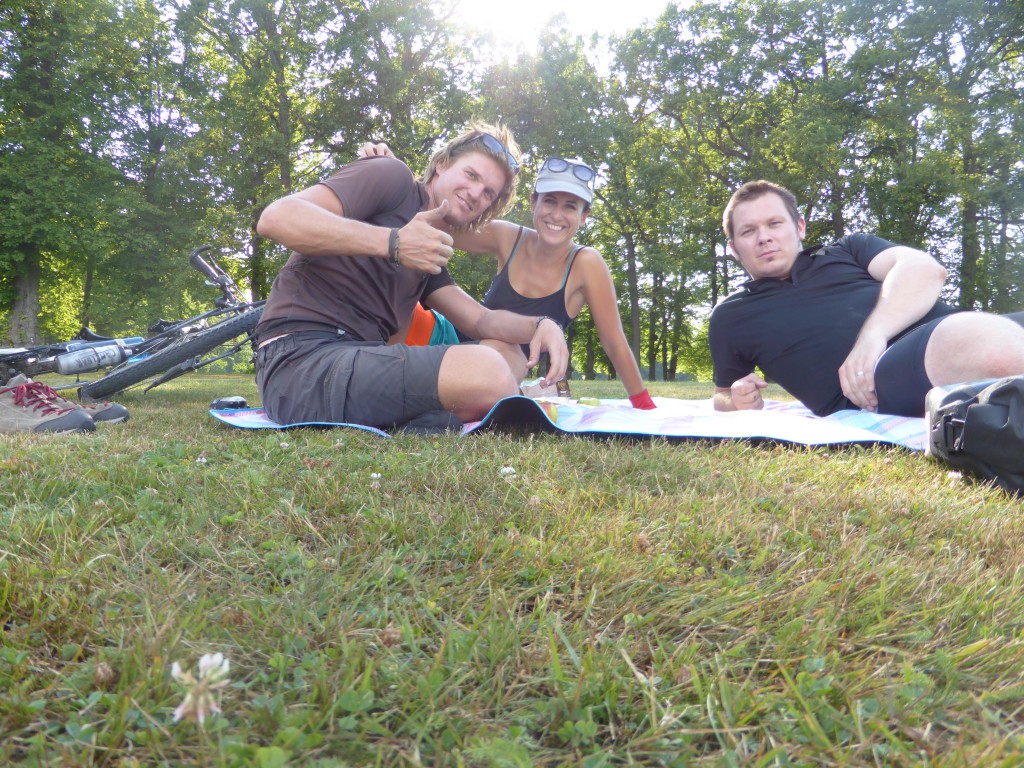 Another group photo, from the lawn in the connecting park at Drottningholm, and the last stop before going home again!

A map of the whole thing, in case anyone wants to check the route
When we got home we chilled and prepared some food, to go along with a movie, we also managed to take a group photo with all of us!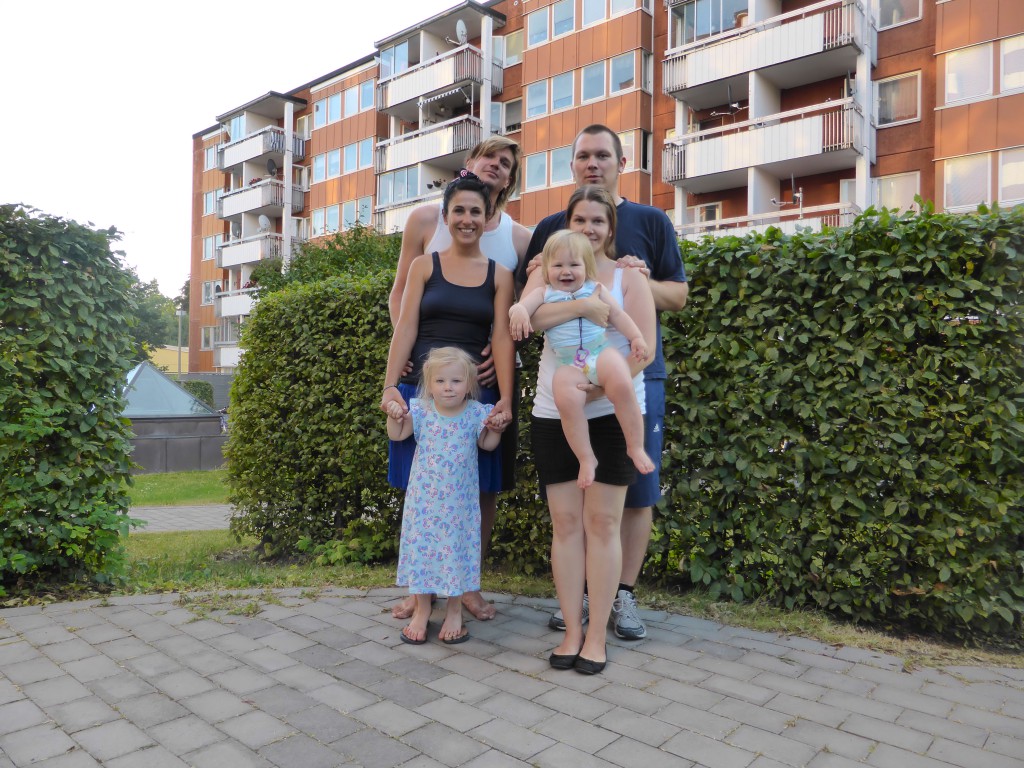 Next post, probably departure day for the 2,5 week vacation trip to Finland and Joensuu