Sunday and it's a sunny day!
On Friday Elina got her new bike, something cheap from Decathlon, today was the day to try it out, with a easy ride around Järva, three stops planned, two Cafe places and one for our own picnic!
We started home, then went Bögsgård for a stop at Helenas Cafe, from there we went up to Översjön for some sammiches, and then to Säby Cafe, for buns!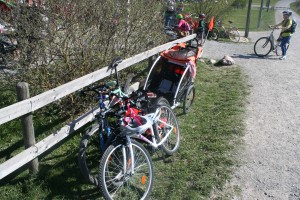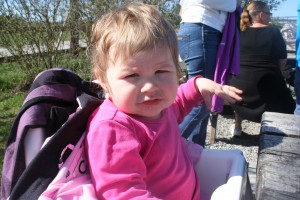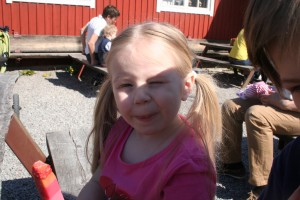 Pictures from Helenas Cafe at Bögs gård, Icecream for everyone!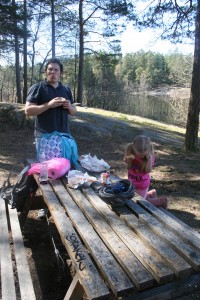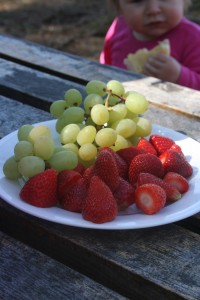 Pictures from our mini picnic at Översjön, there where sammiches, juice and some fruits and berries, and the kids got to run around for awhile.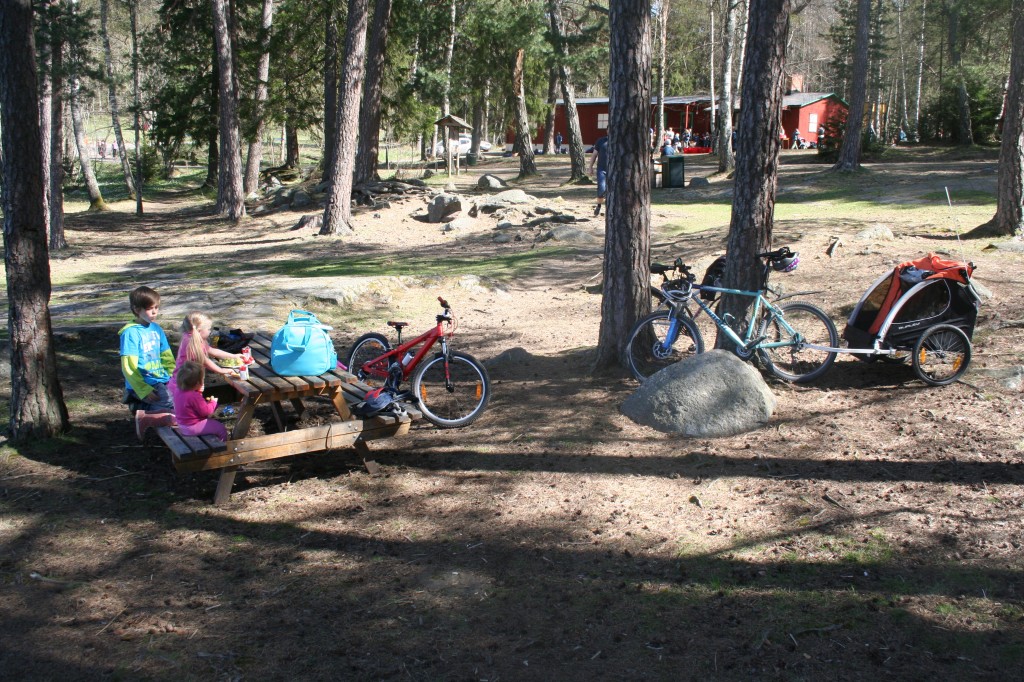 Base camp Översjön, not much more to say, the kids enjoy some relaxing with foods and drinks.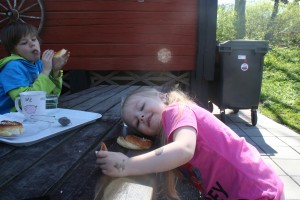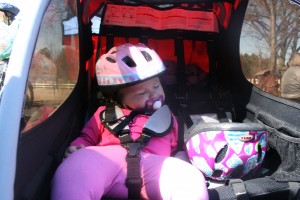 Siiri and Saga, one is munching the other is sleeping, with Viljami in the background, working that pulla down!