What a day!
Started out from home around 11:45 and went to Barkarby to meet Leffe, from there we rode to Kungsängen, Bro, Sigtuna, Märsta, Sollentuna(Hägvik) and back to Barkarby.
It's been sunshine, warm and not to windy, perfect biking weather 🙂
Had a pause in Sigtuna for some refueling (burgers and fries) and a coffee break once we where back in Barkarby.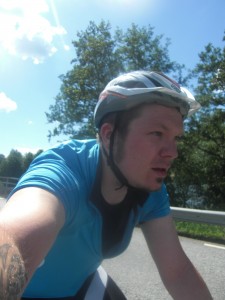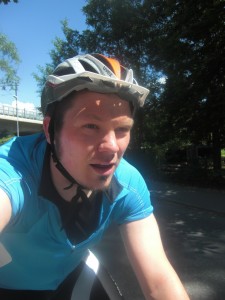 Two selfies of me riding in the warm weather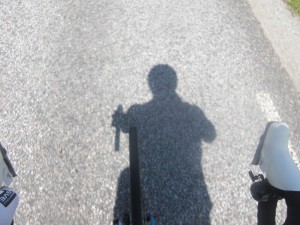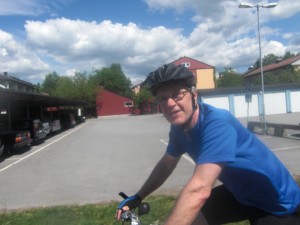 My shadow to the left, Leffe to the right
Here is a Google map for the ride, decent distance for our first long trip of the year (our first   long trip at all really, the last one was a bit over 40 km)
More information from the trip can be found on my runkeeper page: http://runkeeper.com/user/ombirons/activity/191909499
Now lets see how our legs will feel come Monday and regular commuting again 😀