Last night I swapped my touring tires for a pair of Conti CX Race tires and today it was time to go out and explore some forest paths in Järva!
I'll start by adding a map, I went from home and up by the arch saying Hansta skogen/naturreservat or something and followed the paths around there (orange triangle I think)
Well I got my first "stop"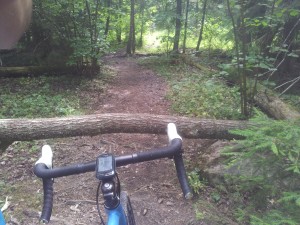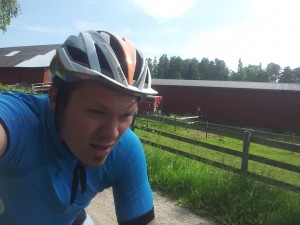 Some random tree in the roads, no biggie, just jump of and keep going on the other side! and me somewhere close to Bögs gård I think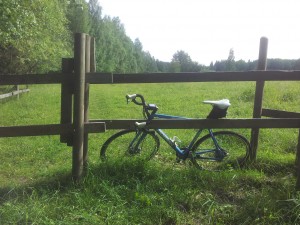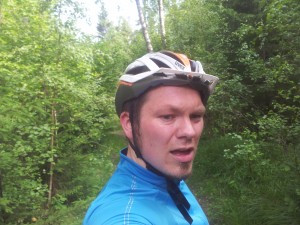 Had to go over a field with some cows, thankfully they where a little to the side, on the right side is me at one of my "dead" ends.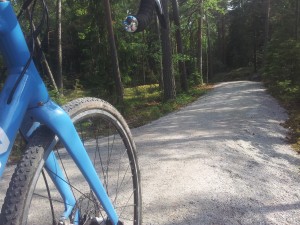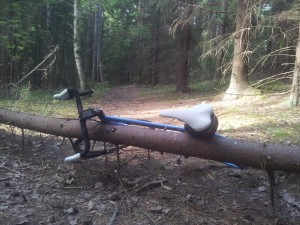 Somewhere around 18 km's I got to what looked like a prepared skiing place, nice packed gravel and lots of hills up and down, eventually got off it and ended in the forest again, with more fallen trees!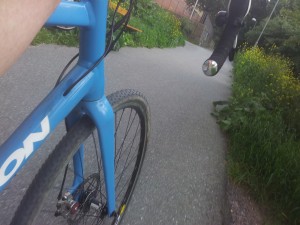 Finally the last little hill before I was home!
All in all a fun day, I found lots of single tracks, some wide forest paths, alot of dirt roads, some horse roads and the skiing thing, not bad, but I consider it a lesson learned, I know why people enjoy the dampeners on bikes, it got bumpy!