I never go to lidl, but I still did..
Well, again I gotta point towards the happymtb forum and a thread about cheap biking stuff on lidl, fair enough I thought and checked the ads for the bike stuff.
So what did I buy and how well did it work out?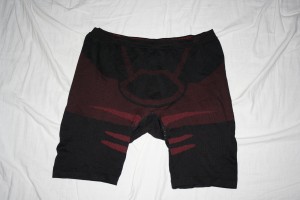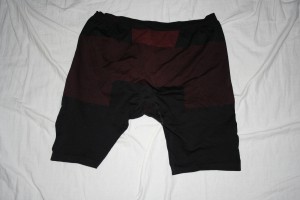 Underwear, these I bought in hope that I would get less chaffing in my crotch area since biking during winter all those layers kept wrinkling, to my surprise they work, they are tight sitting, long legged and keep things in check (for now, only had them like one month), but for the price of 69 SEK (I think), I would rate this good value!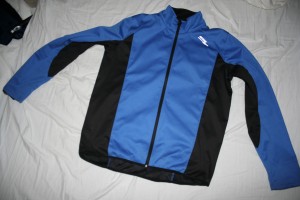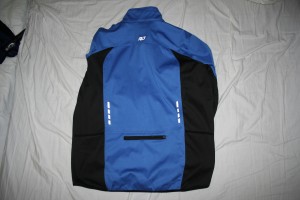 Bike jacket, in blue cause I wanted something to match my new bike a little better then my old green jacket…
Again, really cheap 149 SEK, it's got two open pockets on the back (fits lots of things, bottles, tools, pump and tube) and one pocket with a zipper, for valuables.
The jacket is warm, dosent feel like it breaths that well and my arms got really "sticky" when wearing a short sleeve under it, it's got a nice fit tough and for colder weather with a long sleeve dry-tech shirt under it was nice and comfy!
Only thing I miss is pockets in the front of some sort, for my phone when I use Runkeeper on my ride..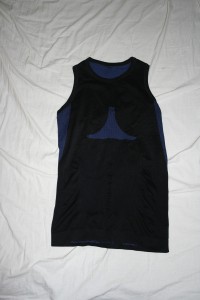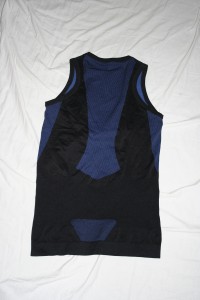 Singlet, I haven't actually used it yet, more then wearing it inside (looking awesome as ever, since it's maybe I tiny bit to small still… still it feels soft and comfortable, and again it was dirt cheap and if my mind is right, it was like 69 SEK.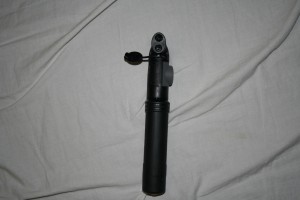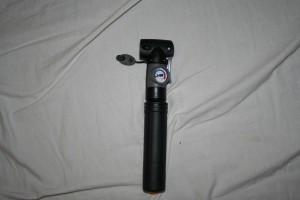 Finally the last piece (that I could be arsed to photograph and write about, I also bought some socks, whoop whoop).
A mini pump, fits both kind of valves, got two modes, high volume and high pressure and when tested it worked like a charm, doesn't have the biggest cylinder in the world and it takes some time to fill a tire up, but I reached 80 psi after awhile so for emergency use, perfect (also it was 49 SEK so again, cheap).
That's it, everything worked better then expected!