Right, this has taken a wee bit longer then it was supposed to.
Mom visited sometime (well august 2014) and well, joined for a ride around Järva, with the kids (all three) in wagons or by bike, so here comes pictures and maps: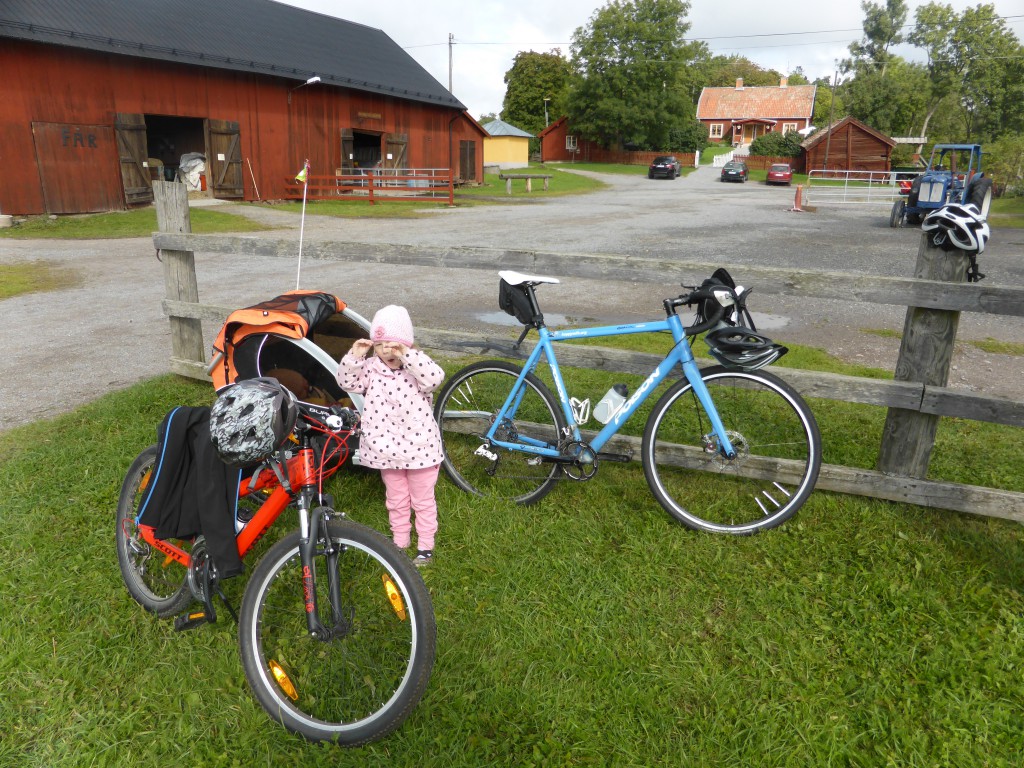 Siiri, with Saga in the wagon sleeping, going to see the petting zoo at bög gård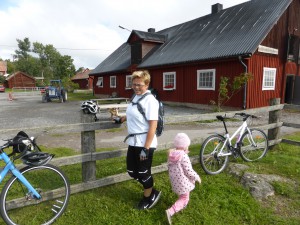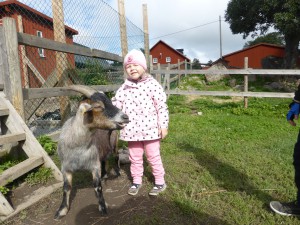 Siiri with Grandmah and Siiri with Granddad (I mean the goat).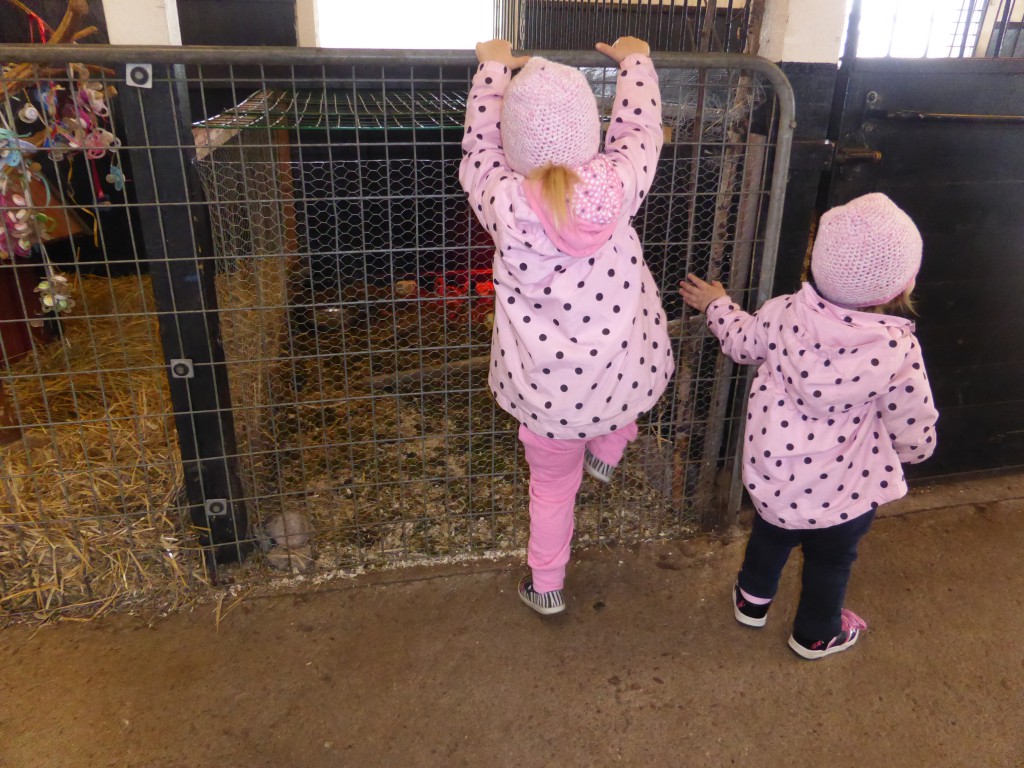 Saga actually woke up to see some animals to!
After Bögs gård we started biking towards the old mill.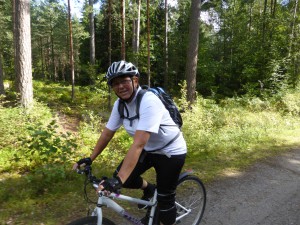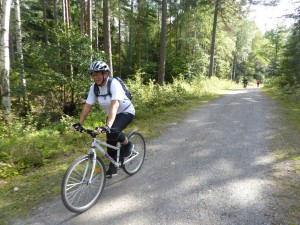 Mom on the borrows bike and on the second picture one can see Viljami.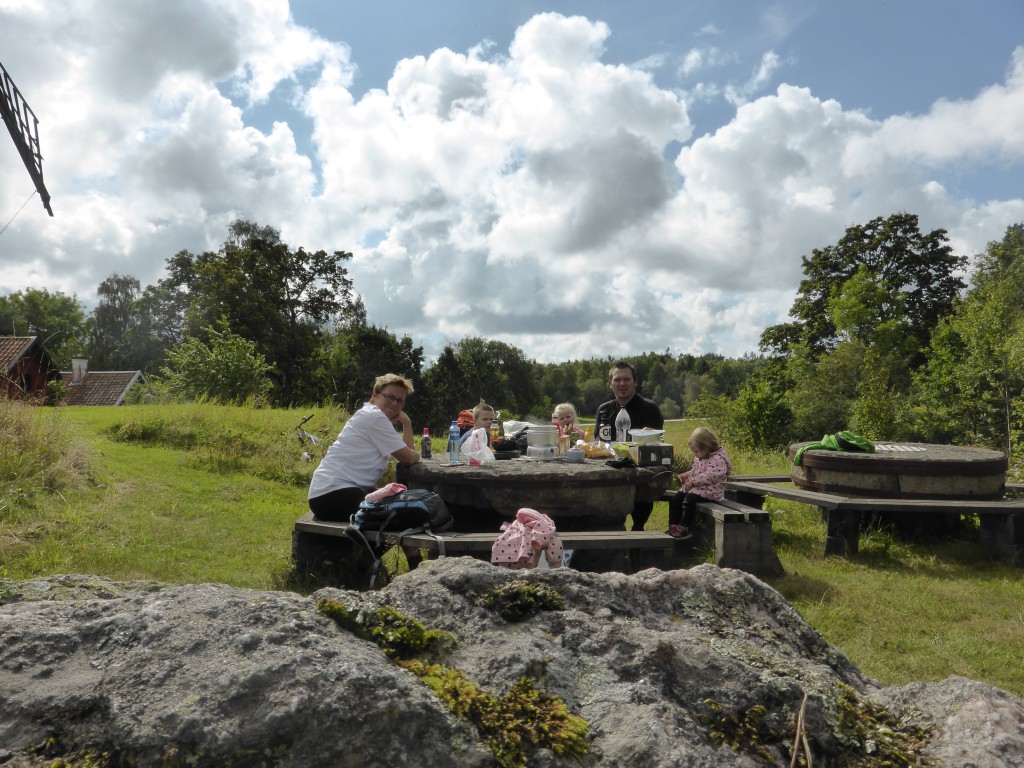 Boiled sausages in bread at the mill, I got to use my trangia kitchen again!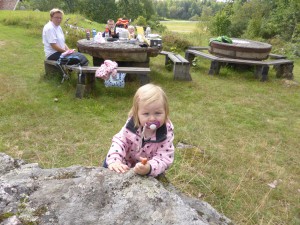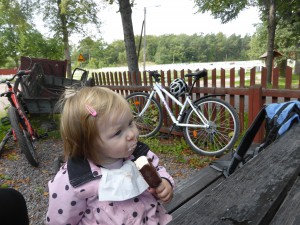 Saga doing what she does best, eat, first at the mill, then a little later at Säbygård.
From here we went to some play spot before home called.
Incase you are curious about the route, it's about like this: