Challenge time, a little delayed but we got to it in the end!
We started planning this event a couple of weeks ago, with the date 1st of May, this sadly snowed and blow'd away, our group of sic got reduced to two for Sunday.
We did a few wrong turns and misses with the navigation, it can be hard to find the entrance to the top, but after this ride we know, so without much more, here is the map, pictures and stats!

A link to the detailed Garmin recording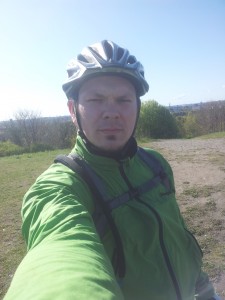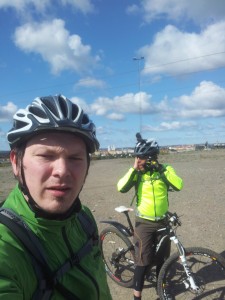 From the start, on top of the Hagatop, and the second top, Hammarbybacken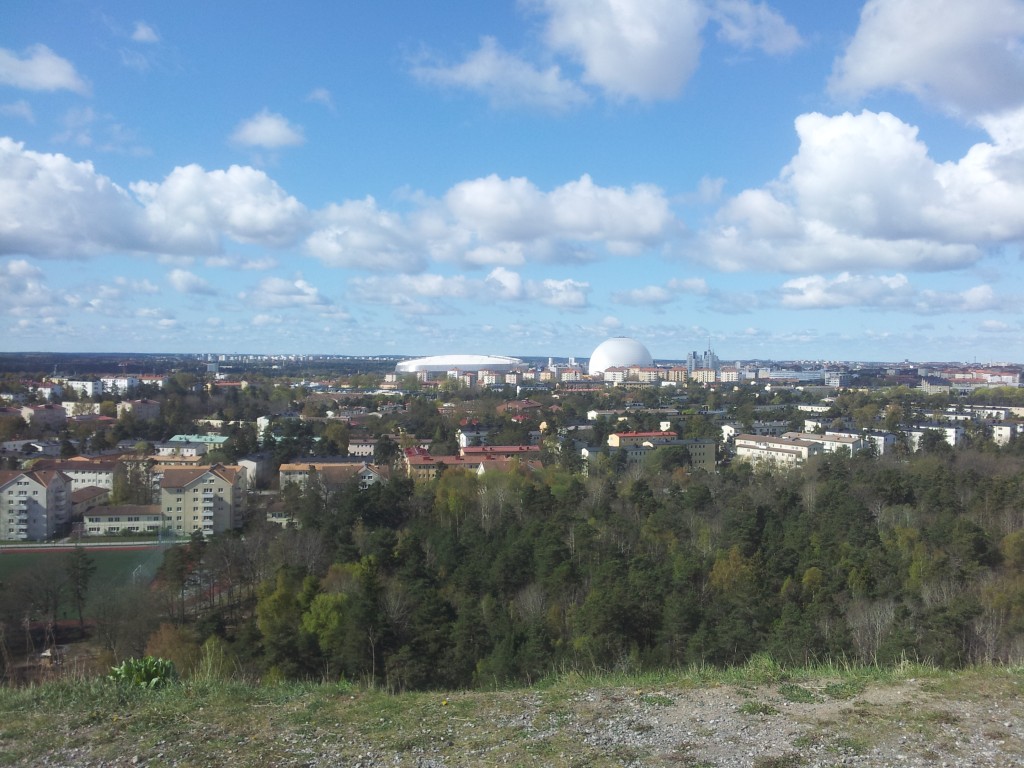 The view from Hammarbybacken, somewhere down there we used to live once!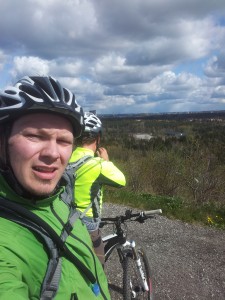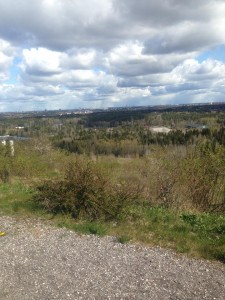 Selfie time on the left, with Rikard in the background, taking the picture on the right!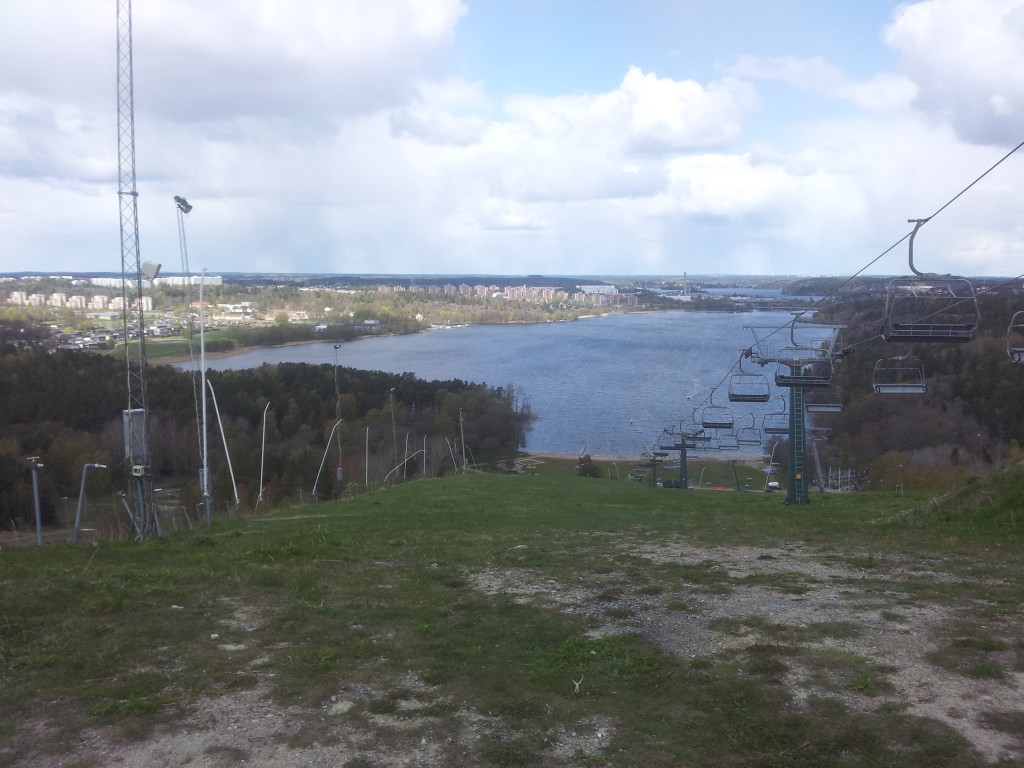 The view from the top of Flottsbro, there was some Canyon Enduro race, so full of MTB people, fun times heading down the hill on my CX there anyway!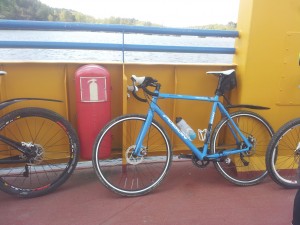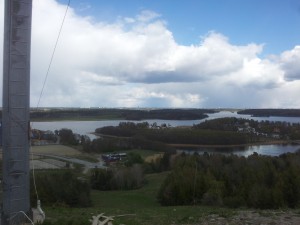 A picture from the boat to Ekerö and the view from Ekebyhovsbacken, I could see the tall buildings in Kista from there!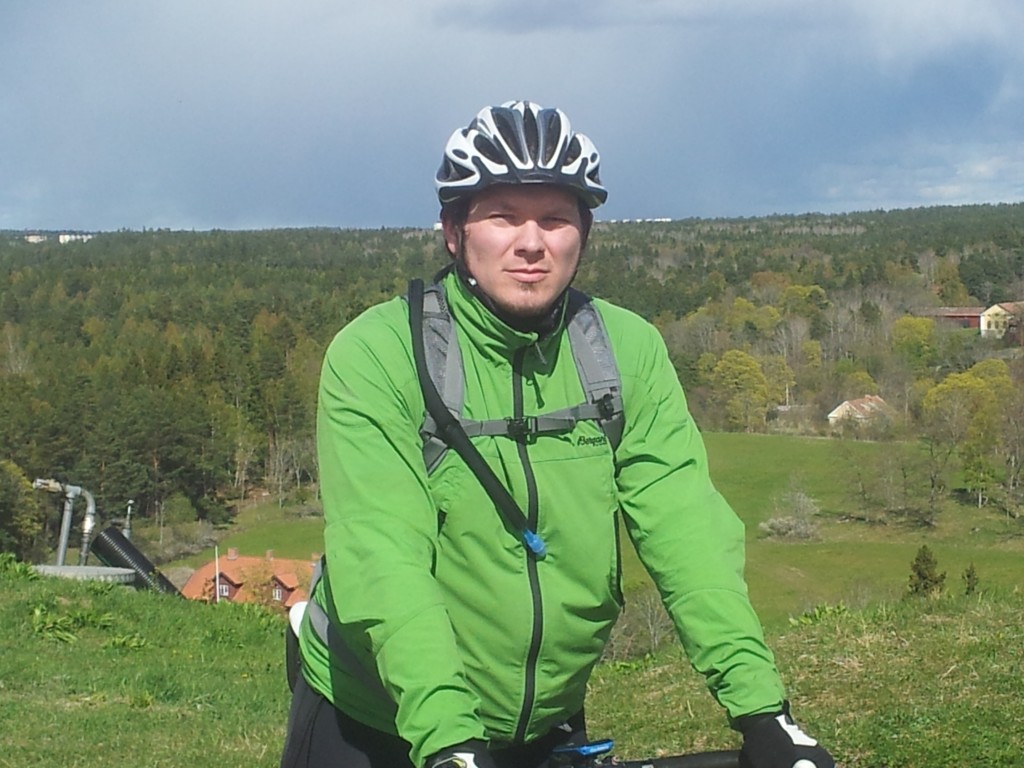 Second to last hill to conquer, Bruket in Järfälla, pretty close to home, and suprisingly enough the easiest hill to get up with the bike!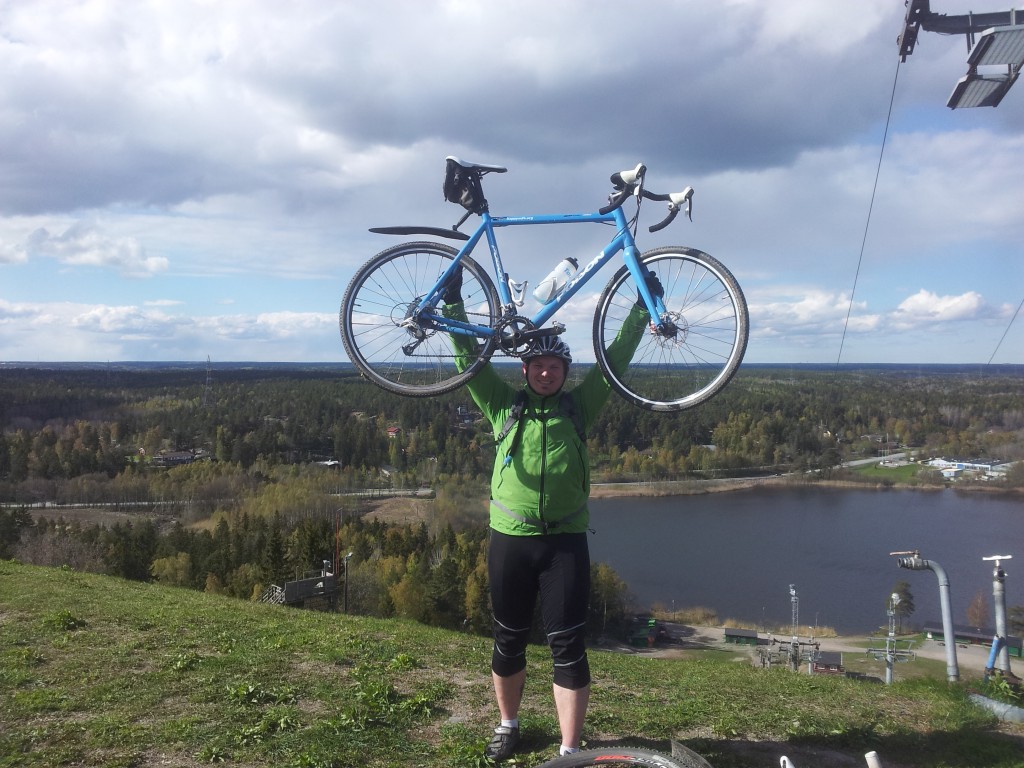 And here we are, final hill, Väsjöbacken, last one, the pain was real here, but we made it, had to make a "Rocky inspired" pose there!
Stats time:
| | | | |
| --- | --- | --- | --- |
| Distance: 97.68 km | Time: 6:38:07 | Moving Time: 5:15:44 | Avg Speed: 18.6 km/h |
| Elevation: 1112 m | Max: 121m | Cadence: 57rpm | Avg Temp: 9.7 °C |
A few things, the GPS was on from the top of Haga, to the top of Väsjöbacken, including our stops on the tops, plus any other minor navigation stops, it also includes our lunch, which I didn't take picture of, this isn't instagram after all!
The moving time is the actual time we were pedaling, and the Average speed is based on the moving time!
Anyway, big thanks to Rikard for joining, and hopefully there will be more to come, we shall beat the time "later"