This page will be dedicated to my new project, a Bianchi 26″ Hardtail MTB.
I got this bike from a friend in Norway, it was collecting dust in the basement, so I brought it back to Sweden.
The frame is a Bianchi team thing from the late 90's/early 2000, unsure what frame it is to be exact, but well, I like the old look of it, it's kitted with a pair of XT shifters right now, and has XTR derailleurs, brakes are also XT (V-brakes).
The cockpit is a Ritchey one, so is the pedals (in celest color) the front is a Rockshox SID dual air, in the wrong color (imho).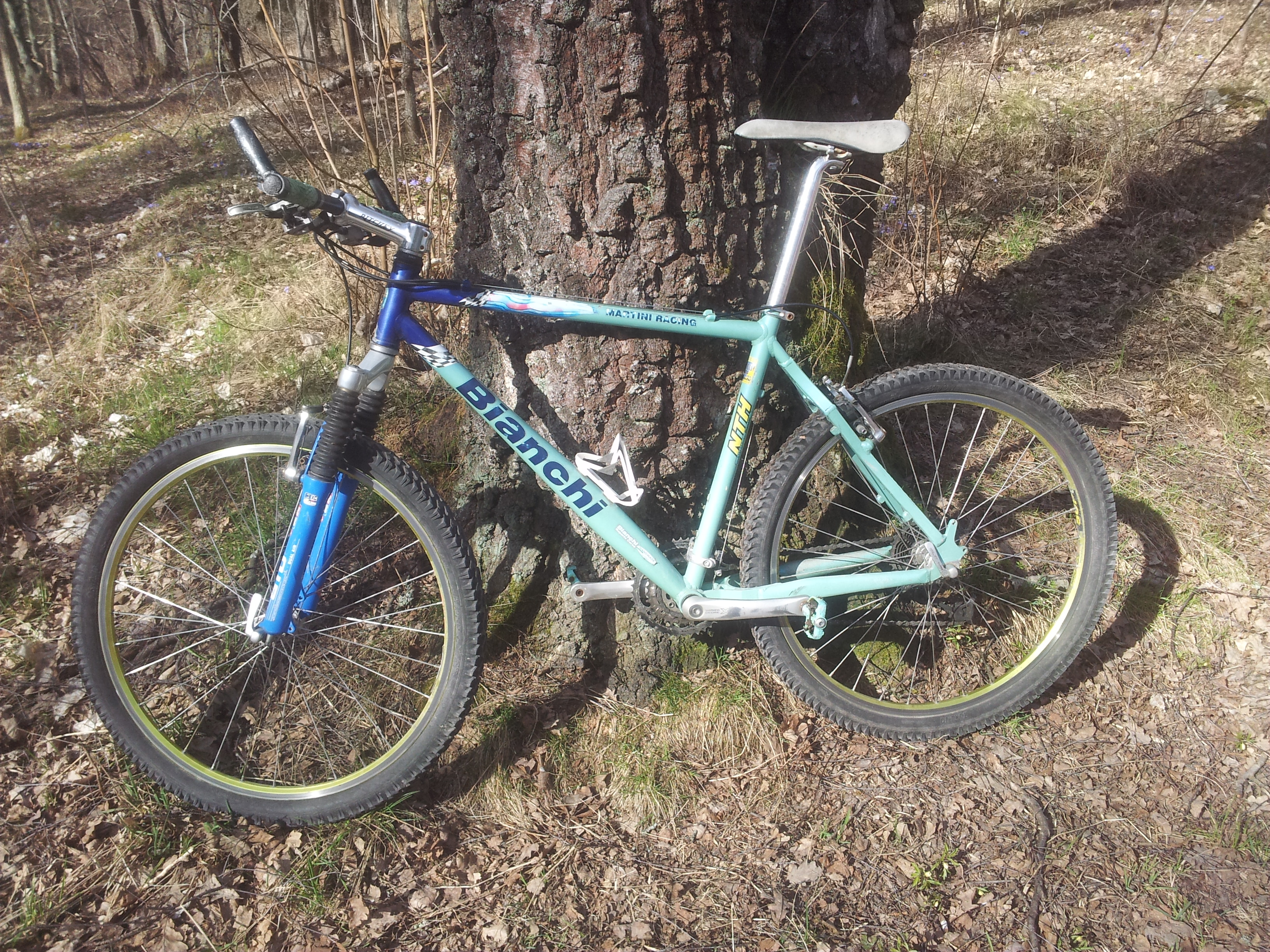 Here is a picture of the beauty that is my Mountainbike, pre fixup!
First step, sort out whats wrong with it:
– The chain and cogwheels are all busted
– The shifters are dodgy
– The saddlepost is to short, the saddle is broken
– The Handlebar and stem is to narrow and to low
– The front shock might need some loving, and I might repaint it, that  blue is just wrong…
So that the wrong, whats been done so far?
Well, I swapped the cassette and chain, changed all the wires and tuned the derailleurs.
I pumped the fork up to a "acceptable" level, still need to fine tune it, maybe take it apart and swap some seals and change oil.
And then?
Well, I placed a order on Rosebike.se for the following:
– SHIMANO Deore SL-M590 Rapidfire levers
– SHIMANO Alivio FC-M431 crankset
– Selle Italia Q-Bik Flow saddle
– Ritchey Comp 2 Bolt seat post
– Ritchey Pro Flat Bar handlebar
– Ritchey Comp 30 stem
Hopefully this will all go smooth, and if Rose is quick, I'll be fixing my bike this weekend and getting out on the trails!
Update:
As of 2014 I sold the bike, it was to small, but it was fun for awhile!