Another summer and another bike trip, after 3 years in a fairly flat Finland the trip this year was Sweden and Norway.
The plan was to head west towards Västerås, go up through Dalarna (the "Valley county) and over the border close to Hamar, have a rest day at my grandmothers place before biking over the mountains and the Rallarvegen road to Flåm, before heading to Bergen via the Hardangerfjord road. In the days and weeks to come I'll make posts about the trip, starting with the first day in this post
Day 1: Home to somewhere north of Västerås.
The day started around 08.00 with breakfast of oatmeal porridge I think, before we went outside with the whole family for a picture and departure around 0900.
Weather during departure was awesome, we had 20 something in the morning and it went on to be close to 35 in the evening, fairly uneventfull journey from home to our first big stop in Enköping and same before Västerås.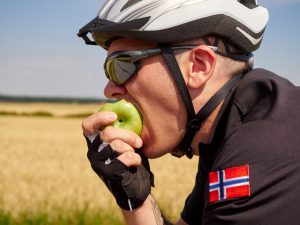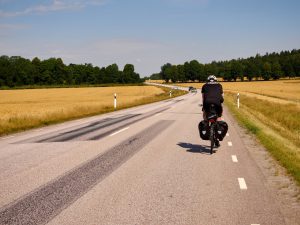 Long stretches of country roads in fairly good condition, a nice place to eat a apple!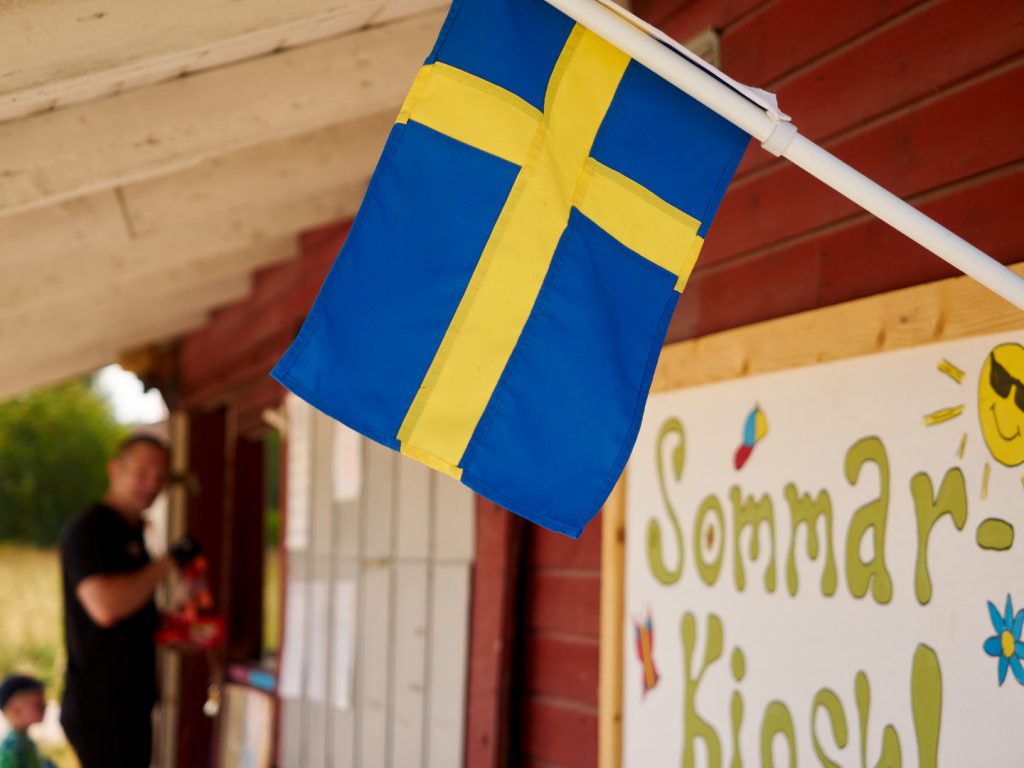 A small kiosk on the way to Enköping, opened by some people who got tired of working with IT in Stockholm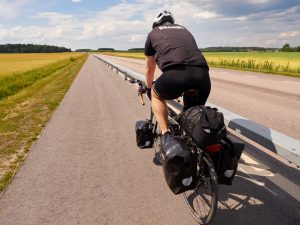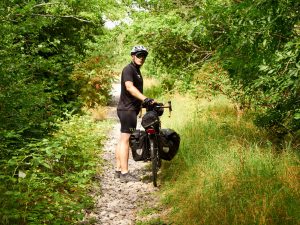 The roads to and over Ekolsund was random, first awesome road shoulders, then some crushed rocks where what someone said was where the old railway went.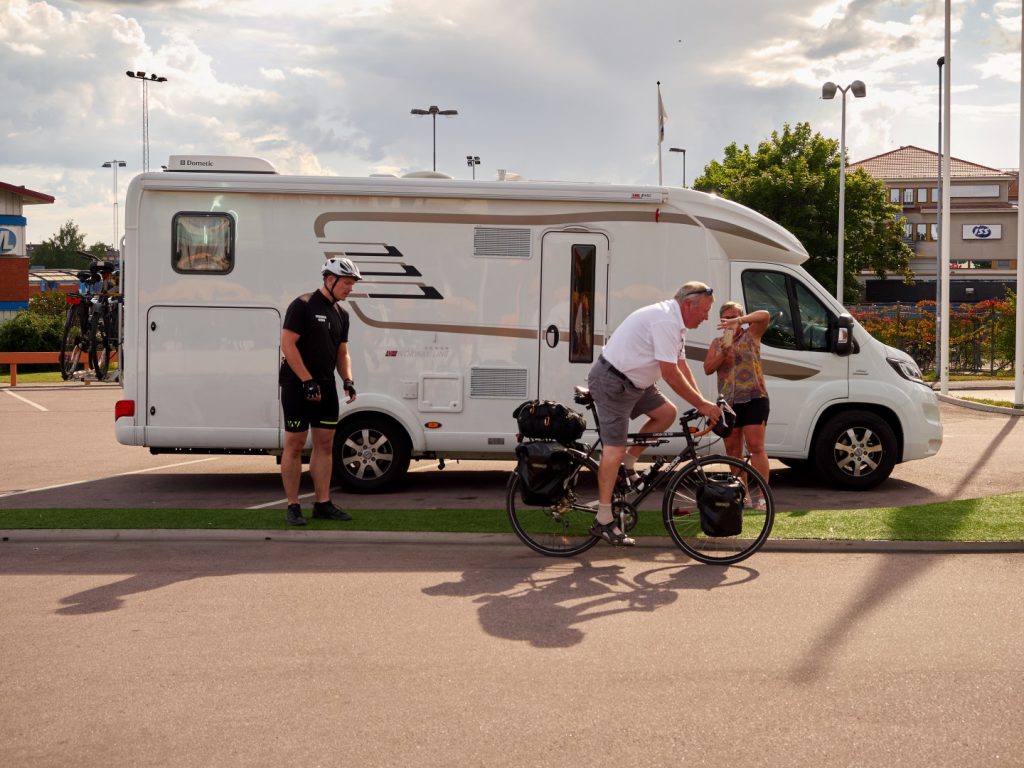 Meeting up with mom and dad and the new RV they bought, for some food in Västerås.
After Västerås came another fairly uneventfull part of Sweden, fields and some forests on the way north towards Fagersta and our camp site just north of Ramnäs in a place called Utomhusbad Brattheden.
We found a nice public bath with a nice beach and floating dock, it even had toilets (outhouse style, no running water) and a patch of forest for us to camp in.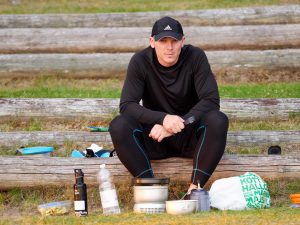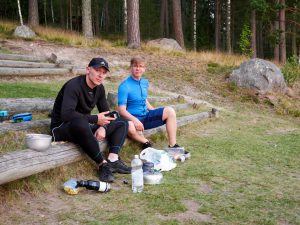 Sitting by the beach enjoying some pasta, sausage, halloumi and stuff!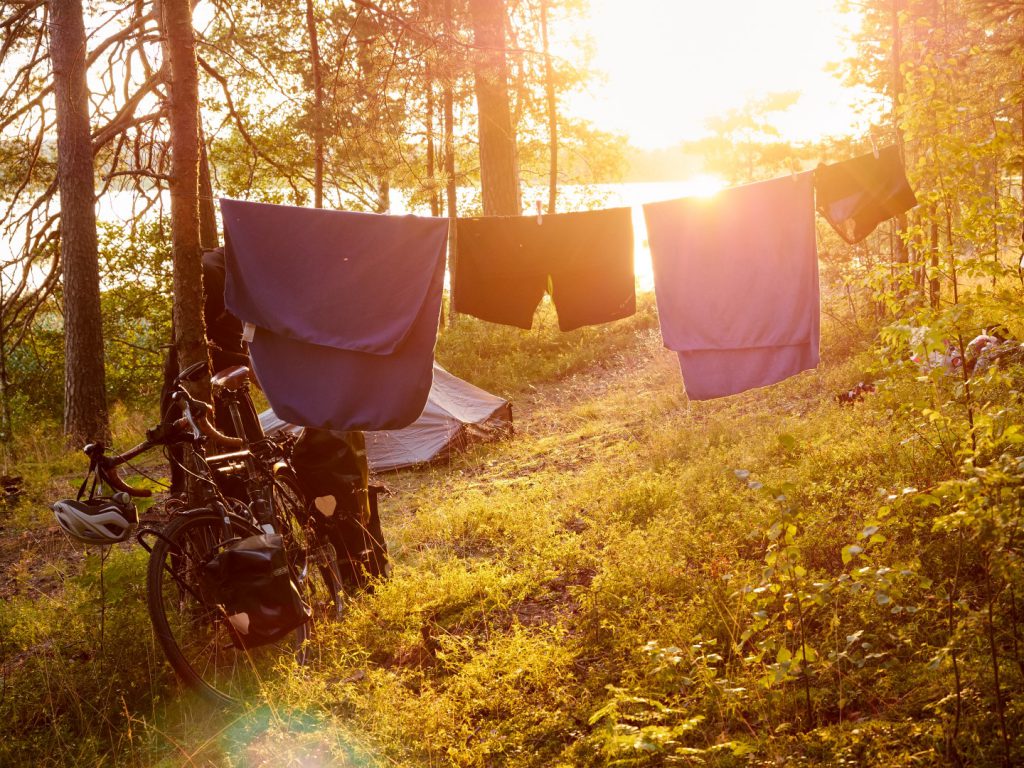 This was our campsite for the night, nice view with the sun setting
So this was our first day, more to come later, when ever I can get my self to keep posting!